1. An intimate of endearment that Jesus used to address God.
We are Abbalove Church, a community where God is our Father and love is our lifestyle. We are called as one big family to "live in" and "live out" the "Abba" kind of love with one another. Once you are here among us, you are always family.
​
We are excited for you to join this love movement.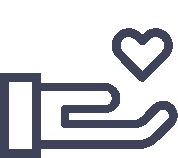 "THERE WERE NO NEEDY PEOPLE AMONG THEM, BECAUSE THOSE WHO OWNED LAND OR HOUSES WOULD SELL THEM AND BRING THE MONEY TO THE APOSTLES TO GIVE TO THOSE IN NEED"